savory phyllo bites Two Ways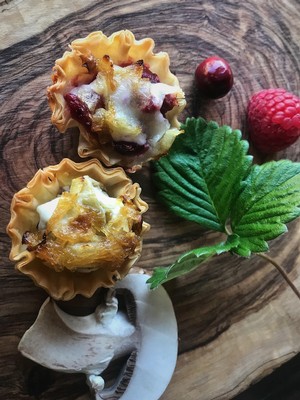 These little appetizer cups done two ways are full of flavor and just perfect for the busy holiday season. The beauty of this recipe is its versatility and simplicity. Once you know the basics, you can readily swap out the ingredients as your palate desires! Fast and easy, you can do much of the prep days ahead of time and pop them in the oven at the last minute. The measurements of your ingredients do not need to be precise and can be modified to your taste.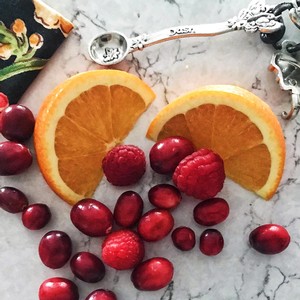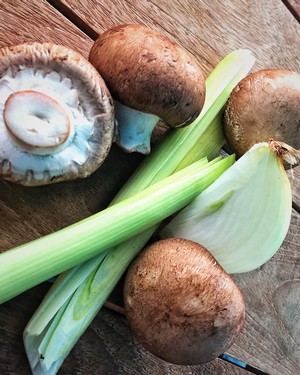 For those of you who have never cleaned a leek, simply cut off both ends including the tough white bottom end and the ragged edges on top. The tender green part in the middle is the tastiest. Slice lengthwise and rinse under water holding one end at a time and fanning out the layers as the water trickles through. After rinsing the dirt away that gets trapped in the layers, cut lengthwise once again, and then slice crosswise into thin pieces (thin delicate pieces are better). Leeks have a wonderful mild onion flavor and are one of my favorite veggies.

For those of you who have never cleaned a mushroom, simply wipe them off with a damp cloth (I like to sometimes use a clean scrubbie that I reserve for veggies, but you have to be gentle). Do not run them under water or they will get waterlogged! Slice off the tips of the stems since they are frequently a bit dry, but the rest of the stem can be chopped up right along with the mushroom cap. Any mushroom can be used in this recipe; I prefer the baby bellas since they are more flavorful than white buttons.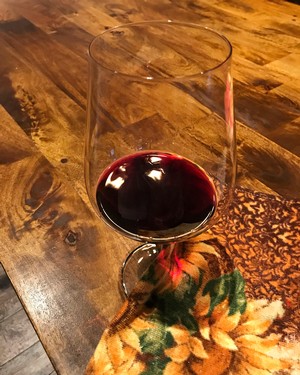 We like this combination of flavors with our newly released Syrah 2016 because on the nose the wine is bursting with aromas of baking spices that complement the cranberry and raspberry flavors of the brie bites. On the palate, the Syrah reveals flavors of rich plum, forest floor, and darker spices which accentuate the flavors of the mushroom leek bites. The wine itself is also full bodied without too much alcohol, allowing the chef to indulge while cooking and still pay attention to the turkey (or whatever other crazy complicated concoction you have going in the oven).
Two to three hours before serving, remove the empty phyllo cups from the freezer, add your fillings, position on a baking sheet or mini muffin tins, and cover lightly with parchment paper. As your guests hit the door, pop them in the oven and they will be ready to serve by the time you kiss everybody hello and get the wine poured. Voila... two perfectly paired bites!
SERVINGS: 15
SERVING SIZE: 2 bites
INGREDIENTS
Cream cheese 4 oz, softened or whipped
Parmigiano Reggiano 1 tbsp, freshly grated from a block
Brie cheese 4 oz, cut into 1/4 inch pieces
Monterey Jack (or Fontina) cheese 1 cup, shredded
Leek 1 medium, thinly sliced
Sweet onion 1 medium, thinly sliced
Mushrooms (white or baby bella) 4-5 medium, chopped into small pieces
Fresh cranberries, 1 cup
Orange or tangerine about 1/4 cup, cut into small pieces
Fresh raspberries 3/4 cup (frozen is ok if you cannot find fresh)
Frozen phyllo cups 2 packs of 15 each (near puff pastry in frozen section of supermarket)
Sugar 1 tsp
Olive oil or butter 1 tbsp
Syrah for the chef
Prep the cran-raspberry relish up to four days in advance by combining the cranberries, rasperries, orange and sugar in a small saucepan with 1/4 cup water. Heat gently until the cranberries are broken down and the water is absorbed, stirring occasionally. Put in small container and keep cold in the fridge (feel free to make extra because this stuff is awesome on turkey sandwiches).
Prep the caramelized onions up to four days in advance. Slice thinly and saute in olive oil or butter (I like a little of both) over low heat until translucent, and then just a few minutes more so they have just a touch of color. Cool and chop into smaller pieces. Store in the fridge.
Prep the mushroom filling by combining mushrooms, leeks, grated Parmigiano and softened cream cheese with a fork. Cover and refrigerate until ready to use.
Party Time: Have a glass of Syrah. Remove phyllo cups from the fridge and assemble them on a cookie sheet or in mini muffin tins. For the mushroom cups, carefully place the mushroom leek filling into each cup using a small spoon (when the filling is nice and cold you can then form them into smooth little balls with your fingers for a cleaner presentation), and cover with caramelized onions. For the cran-raspberry Brie cups, layer pieces of Brie, caramelized onions, relish, shredded Jack, and finally more onions. You can pack a lot in those little cups. Cover with parchment paper and keep away from the dogs.
Preheat oven to 350F. When guests arrive, pop in the top rack of the oven for approximately 5 minutes until the cheese melts and they turn a light golden brown. Serve warm or at room temp on a cute platter, of course. Cheers!